Marketing to businesses may not always be the same as marketing to end consumers, but there's one thing they have in common: people. Engaging people is always the strongest factor in a good marketing campaign, because people talk. They make choices. They tell their friends, and they buy things.
Know your Message
Creating a successful social media marketing strategy that doesn't take a lot of time includes learning how to create messages that get results. That can be trickier than it sounds. There are details to consider—not just what to say, but how to format them and when to say them.
GOOD CONTENT MEANS GOOD MARKETING
Whether it's a blog post, a tweet, or a retweet, saying the right thing can put a B2B company in a positive light. Posts that are insightful and thought-provoking inspire conversation. Conversation builds trust, and trust has the potential to draw in valuable business leads.
This is why a B2B company needs to have a clear idea of what the company message is—'Save Time, Save the World,' for example, or 'Creating Connections that Drive Success.' It's all about the benefit that other businesses will receive when they purchase products and services from B2B technology companies.
CONTENT DELIVERY
When a B2B technology company crafts a campaign, often the delivery of a message matters as much as the content. Maintaining a friendly, conversational tone is important. If you write a post like you speak, chances are readers will make a connection and see you as personable. This will set your business in a positive light, as well.
Make your content interesting and relevant
Your message encompasses everything you want to reach your target audience. The goal of content delivery is to help potential customers connect. They need to see how the products and services being discussed can help their own company. One way to deliver content is to tell a story about how your products have helped or improved business for others. You can also share your company's content when you answer questions for people seeking solutions on the internet.
For your own sites and profiles, create content directed at your ideal customer.
Creating interesting and timely content is part of building a solid B2B brand. Delivering that content in ways that connects with others reinforces the company message. Social media platforms like Twitter can sometimes make that easy because the fast pace and short messages allow B2B technology companies to relax a little bit when they interact with others.
Short messages can be fun. They should be creative, positive, real and engaging.
Content that promotes happiness brings the best results
The best interactions evoke positive emotions. From a marketing standpoint, instigating feelings of excitement, fun, and happy moments can make your product stand out. People remember what they feel.
Consider the Pokemon Go craze, in which a cool new mobile app was mixed with the nostalgia of a game.  New mobile apps can bring feelings of power and of being on the cutting edge. When that was mixed with the pleasant memories users had of how they spent their free time growing up, Pokemon GO became an instant winner. The interesting mix of emotions made the game relevant to a wide variety of users.
The appeal of any good campaign is that the positive emotions it creates are messages that everyone wants to receive.
Emotions drive people, and even in B2B marketing people are the end decision makers and purchasers. Paying attention to the message that target audiences want to receive can bring success in social media marketing for B2B technology companies the same way it does for B2C companies.
By the same token, it's important to review your messages to make sure your company isn't creating the wrong kinds of emotions in a marketing campaign. Because social media deals with people, there's always the risk of offending someone.
Err on the side of class when you have to choose between a classy and a risqué post. Even though the risqué comment might draw more attention, it most likely won't be the kind of attention the business would appreciate.
It's important to think like the people who might hate your company, too. Rethink all posts before they're published. If they could be turned against the company, rework them into something more positive.
Know where your content fits
In the internet world, hashtags can be useful for categorizing articles, which makes them easier to be found by people searching for the solutions a B2B technology company can offer. Utilizing two or three hashtags in a single post is a smart move that can get content into the right feed streams for generating leads.
A company that creates its own hashtag can more easily track reactions to content, as well, but don't overdo it. Using more than a few hashtags in a single post decreases interactions with others.
Knowing where your content fits is important when it comes to posting on forums or on social media platforms like Reddit or LinkedIn. For the best results, B2B technology companies should make sure their content is displayed in ways that help build feelings of like-mindedness between a company and its possible clients. Let your content build common ground between you.
DIRECTING CONTENT FOR CULTIVATING AND HARVESTING SOCIAL RESOURCES
From a B2B marketing standpoint, social resources are the resources you can draw on, provide, or share for marketing purposes.
Directing a message for Cultivating Social Resources
Marketing, even for B2B technology companies, is all about people. It's more than being able to call on someone for a favor, though.
Cultivating social resources means building your credibility as a reliable source of good information and developing trust in your industry's online community. It's about being helpful, professional and, in a strange sense, digitally charismatic.
There are several good ways to develop social resources. One idea is to cultivate brand ambassadors. Basically, this means converting your existing audience into word-of-mouth marketers who are enthusiastic about sharing your message.
This works because it distributes your company name across several sources. When people beyond your normal range of influence hear about your company from multiple sources, they begin to think of it as trustworthy.
The larger a B2B technology company's social footprint is, the more people will recognize it and talk about it. This means that B2B companies need to be present and responsive on social media platforms with company profiles as well as relying on brand ambassadors.
Reviews are important, too. Getting both good reviews and a lot of reviews helps spread the marketing message, so it's worth investing some time seeking reviews from clients who have used the product or services before.
It's also a good idea to reach into networks beyond your own, such as co-hosting an event with a non-competitor in the industry or asking an influencer for an interview. Connecting positively with industry influencers is like social proof on steroids.
Retweeting messages from influencers and relevant clients can have an impact on what they think about your company and what they might say about it. When you retweet a client, it lets them know you're paying attention to them. Who doesn't like it when someone takes notice of what they've said?
Sharing pertinent information can win brownie points with others in the industry, as well.
A B2B company can also send an e-mail or direct message to trusted influencers to build the relationship, and specific @mentions on Twitter get the attention people who might generate business leads.
To build or maintain trust, your company will have to respond appropriately when under attack by malware—and this does happen. You'll want to treat your audience and prospective clients with courtesy and respect, and this means handling emergencies in a professional manner.  
Building a strong social network requires creativity and an investment of time, but since a social marketing strategy is built on social resources, B2B companies can work on the two issues as if they were one.
Directing content for Spending Social Resources and Getting the Most out of Social Marketing Campaigns
Utilize Your Employees
If your employees are happy in their work culture and feel that they are an important part of the company's success, they will gladly invest their own time for marketing. When it comes from employees personally (and not from the company itself), the marketing is more word-of-mouth than a planned campaign.
To help employees invest in the marketing process, send out an e-mail to employees with content they can share. Sending an e-mail like this once a month is fine.
Likewise, you can ask an employee to share content on a personal LinkedIn Publishing page. This is part of LinkedIn's Influencers Program.
Use the Company Profile
Using the company profile can build social proof at the same time that it draws on it. For example, when a B2B company engages with an industry influencer, they're building a relationship, but they're also getting ideas, feedback and possibly leads that they can use to tweak the marketing strategy.
One good way for a company to utilize social proof is in blog posts. If the post links to an external source, it's a good idea to e-mail the other external source and ask them to share the blog. Cross-promoting this way can create social proof as well as spend it. If the external source is against the idea, they can always say no, and the company will still have another contact to engage with when time permits.
Use Paid Social Posts
Not all social resources are free. Sometimes it's a good idea to use paid social ads to promote blogs and landing pages, but you have to pay attention to where your target audience will be and what kind of campaign you'll be running so that your paid posts can be effective.
For example, the article lists Facebook as the largest social media platform with the most sophisticated ads, but also lists Twitter's targeted ads. Business-driving Pinterest campaigns, Reddit ads and Instagram ads are also included in the discussion.
One advantage of paid advertising is that it can help a B2B company hit its target audience. This can save time and make the social media marketing strategy more manageable.
Which Social Media Platform is Right for your B2B Company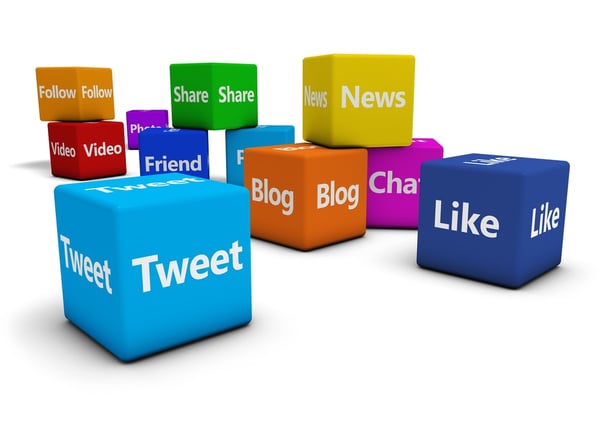 Part of crafting a time-effective social media marketing strategy is gaining an understanding of the platforms you'll be using.
In its simplest sense, a platform is like a step stool. A user stands on the flat part at the top to reach areas that can't be reached without it.
A social media platform works the same way, extending a B2B technology company's reach into social sectors that were unattainable before.
There are plenty of social media platforms to choose from. The most successful campaigns utilize a variety of choices at one time. LinkedIn, Reddit, Twitter, Facebook and Instagram can be more relevant for B2B tech companies than other platforms. Knowing what the strengths are for the platforms you'll be using is essential for creating an effective strategy.
Instagram
For a B2B technology company, Instagram can be used effectively to build brand awareness. Pictures and fifteen-second videos can help form a friendly connection with users. It's about showing the human side of a B2B technology company—and once again, it's all about the people. In this case, it's about helping users connect with the people behind the company to see how daily life works for them, what products they're personally excited about sharing, and why.
There are several ways to use Instagram to help build a brand, such as sending out company updates. Sharing content that widens the sales funnel and providing thought leadership on Instagram can also make an impact.
Also, sharing the B2B organization's personality on a friendly platform like Instagram helps cultivate social resources that can later translate into leads.
LinkedIn
Pew Research Center listed LinkedIn as one of the five fastest growing social media platforms.
LinkedIn is four times as more likely than other social media sites to grab the attention of people interested in business topics and drive traffic to business web sites. Industry insights are in demand. Posting about twenty times a month, during business hours, is a simple but effective LinkedIn strategy.
Optimizing a LinkedIn profile is another branding strategy that can help with B2B marketing. Creating an intriguing profile attracts industry professionals. Conversing with them and, when possible, with LinkedIn influencers allows you to showcase the unique features of your B2B technology company. It's about making a good impression that might translate into a business lead later.
Facebook
In the same study that Pew Research Center listed LinkedIn as one of the five fastest growing social media platforms, Facebook was declared to still be the number one social media platform.
Facebook has more than 2 billion active users in a single day. While only a portion of followers see a user's posts, it's one of the highest rated platforms for engaging an audience.
Reddit
Reddit is the seventh most popular website in the United States, and its largest demographic includes men ages20-40. Reddit appeals to technology-minded professionals like those in cybersecurity.
For a B2B technology business to take advantage of Reddit, content has to be thoughtful. Marketing done here is more a like-minded connection than a promotion of any sort. It's about building trust with interesting, timely content and comments on other postings.
One interesting thing to note: posts on Reddit are more likely to go viral than posts on any other social media platform.
YouTube
So far, YouTube is one of the top three social media platforms for marketing for B2B technology companies. With almost a third of the people on the internet using it and over a billion monthly users, it's easy to see ways to investigate potential markets here.
There are several ways a B2B technology company can use YouTube in an effective social media marketing strategy. Keeping videos short (under two minutes is best), posting videos at the right times, and posting educational videos or demonstrations all help. Videos should be optimized for mobile apps, and a new video should be treated like its own marketing campaign.
Two benefits of using YouTube: 1) videos are entertaining as well as educational, which can increase positive emotional response, and 2) videos can be more personable than posts on social media sites like LinkedIn or Twitter. Both benefits help cultivate social resources that can draw business leads later on.
Back to the idea of platforms
While this is a nice list of social media platforms that B2B technology companies can use effectively for social media marketing purposes, it's really just a start. Development of new platforms and tracking changes to existing ones can keep B2B technology companies on their toes.
Investigating social media platforms and their features more thoroughly—and the features of other social media platforms as they're developed—can give B2B companies an edge when it comes to deciding what message to send out, who to send it to, and in what format.
Ultimately, it's about choosing the best step stool for reaching the people you want to reach.
Know Your Tools and How to Use Them
Your B2B technology company knows what it wants to say and knows what platforms will be the most appealing for your industry. What's the next step?

Utilizing some of the incredible social media marketing tools can save time and enhance your marketing strategy.

Mysocialcampaign.com
Facebook Conversations
Disqus Conversations